New York Times bestselling author Meg Waite Clayton
Thursday, September 19th - 7:00pm at Pages
Pages welcomes New York Times bestselling author Meg Waite Clayton and her latest book The Last Train to London.
This is a free event but RSVPS (Tickets) are appreciated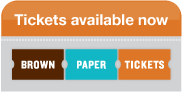 In 1936, the Nazis are little more than loud, brutish bores to fifteen-year old Stephan Neuman, the son of a wealthy and influential Jewish family and budding playwright whose playground extends from Viennas streets to its intricate underground tunnels. Stephans best friend and companion is the brilliant ofie-Helene, a Christian girl whose mother edits a progressive, anti-Nazi newspaper. But the two adolescents carefree innocence is shattered when the Nazis take control.
There is hope in the darkness, though. Truus Wijsmuller, a member of the Dutch resistance, risks her life smuggling Jewish children out of Nazi Germany to the nations that will take them. It is a mission that becomes even more dangerous after the Anschluss (Hitlers annexation of Austria and across Europe), countries close their borders to the growing number of refugees desperate to escape.
Tante Truus, as she is known, is determined to save as many children as she can. After Britain passes a measure to take in at-risk child refugees from the German Reich, she dares to approach Adolf Eichmann, the man who would later help devise the Final Solution to the Jewish Question, in a race against time to bring children like Stephan, his young brother Walter, and ofie-Helene on a perilous journey to an uncertain future abroad.
About author: Meg Waite Clayton is a New York Times bestselling author of six novels, including "Beautiful Exiles", the Langum Prize-honored, "The Race for Paris" and "The Language of Light" which was a finalist for the Bellwether Prize for Socially Engaged Fiction (now the PEN/Bellwether); and "The Wednesday Sisters" which was chosen as one of Entertainment Weeklys 25 Essential Best Friend Novels of all time. She writes Listening In, a monthly audiobook review column for the San Francisco Chronicle, and has written for the Los Angeles Times, New York Times, Washington Post, Forbes, and public radio. A graduate of the University of Michigan and its law school, she lives in Palo Alto, California.
Event address:
Pages a Bookstore
904 Manhattan Ave
Manhattan Beach, CA 90266
Books:

$27.99
Email or call for price.
ISBN: 9780062946935
Published: Harper - September 10th, 2019
---