Meet Pulitzer Prize Winning Author, Paul Goldberger
This is a ticketed event. Ticket includes admission and a copy of the book. Beer and ballpark snacks will be served.
Ercole's in downtown Manhattan Beach is offering $1.00 off Dodger Dog on June 2nd with proof of attendance at ticketed event.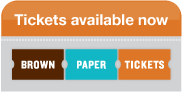 Pulitzer Prize winning Architecture writer Goldberger tears the cover off the baseball park showing how ballparks have evolved with changing times, starting as city centers, moving out to the suburbs and becoming more standardized with the concrete donuts of the '60s and 70s, and back into the city-scape and individuality such as Camden Yards in Baltimore and San Francisco's AT&T Park.
From the earliest corrals of the mid-1800s (Union Grounds in Brooklyn was a saloon in the open air), to the much mourned parks of the early 1900s (Detroits Tiger Stadium, Cincinnatis Palace of the Fans), to the stadiums we fill today, Paul Goldberger makes clear the inextricable bond between the American city and Americas favorite pastime.
In the changing locations and architecture of our ballparks, Goldberger reveals the manifestations of a changing society: the earliest ballparks evoked the Victorian age in their accommodationsbleachers for the riffraff, grandstands for the middle-class; the concrete donuts of the 1950s and 60s made plain televisions grip on the publics attention; and more recent ballparks, like Baltimores Camden Yards, signal a new way forward for stadium design and for baseballs role in urban development. Throughout, Goldberger shows us the way in which baseballs history is concurrent with our cultural history: the rise of urban parks and public transportation; the development of new building materials and engineering and design skills. And how the site details and the requirements of the gamethe diamond, the outfields, the walls, the grandstandsshaped our most beloved ballparks.
A fascinating, exuberant ode to the Edens at the heart of our citieswhere dreams are as limitless as the outfields.

PAUL GOLDBERGER, a contributing editor at Vanity Fair, began his career at The New York Times, where he was awarded the Pulitzer Prize for distinguished criticism for his writing on architecture. Later, and for fifteen years, he was architecture critic for The New Yorker. He is the author of many books, most recently Building Art: The Life and Work of Frank Gehry and Why Architecture Matters. He teaches at the New School and lectures widely around the country on architecture, design, historic preservation, and cities. He and his wife live in New York City.
Event address:
Pages a Bookstore
904 Manhattan Ave.
Manhattan Beach, CA 90266