Meet Local Author Rita Connor
This is a free event and all are welcome. RSVPs are appreciated.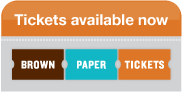 Your Wow Years: Supercharge the Second Half of Life will help you discover what lights you up and clarify what you really want to be doing next. Science has proven that people are actually happier in their 50s and beyond, but it just doesnt happen by default. This book will help to you to create a more passionate, fulfilling life using empowerment tools and action steps that launch your most awesome years.
Energize intentions that will rock your next chapters.
Supercharge your life by doing something brave, bold and new every day.
Learn ways to bounce back from setbacks and heartbreaks while staying high vibe.

Rita Connor represented the world's top four and five-star spa resorts with her successful company, Elite Resorts & Spas. For her own Act 3 she is a Coach, Author and Speaker who leads retreats and workshops that will supercharge your future. www.yourwowyears.com
Event address:
Pages a Bookstore
904 Manhattan Ave.
Manhattan Beach, CA 90266