Meet LA Times Columnist and Author, Chris Erskine
This event is SOLD OUT.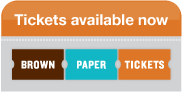 Wise, wry, and witty essays on fatherhood from Chris Erskine, the beloved columnist for the Los Angeles Times and Chicago Tribune
Life is never peaceful in Chris Erskine's house, what with the kids, 300-pound beagle, chronically leaky roof, and his late wife, Posh. And that's exactly the way he likes it, except when he doesn't.
Every week in the Los Angeles Times, Chicago Tribune, and other papers, Erskine distills, mocks, and makes us laugh at the absurdities of modern fatherhood. And now, he's gathered the very best of these witty and wise essays—and invited his kids (and maybe even Posh) to annotate them with updated commentary, which they promise won't be too snarky.
This handsome book is the perfect gift for the father who would have everything—if he hadn't already given it all to his kids.
Chris Erskine is a best-selling humor writer who mines the rich worlds of fatherhood, marriage, and suburbia; his columns are featured weekly in The Los Angeles Times and Chicago Tribune, and they also appear in many other papers nationwide. The father of four and resident of a quiet L.A. suburb, Erskine is also a features editor and writer at The Los Angeles Times, as well as the author of two previous books, Man of the House and Surviving Suburbia.
Event address:
Pages a Bookstore
904 Manhattan Ave.
Manhattan Beach, CA 90266