Meet the Author of Treating People Well
Up Coming Events
Join us at {pages} for the perfec
t way to kick off the new year and start on those resolutions. Meet author Jeremy Bernard as he discusses his book, Treating People Well.
This event is free and open to all. RSVPS are appreciated.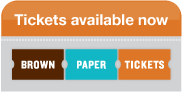 Treating People Well is a guide to personal and professional empowerment through civility and social skills, written by two White House Social Secretaries who offer an important fundamental message--everyone is important and everyone deserves to be treated well.
Former White House social secretaries Lea Berman, who worked for George and Laura Bush, and Jeremy Bernard, who worked for Michelle and Barack Obama, have written an entertaining and uniquely practical guide to personal and professional success in modern life. Their daily experiences at 1600 Pennsylvania Avenue taught them valuable lessons about how to work productively with people from different walks of life and points of view. These Washington insiders share what they've learned through first person examples of their own glamorous (and sometimes harrowing) moments with celebrities, foreign leaders and that most unpredictable of animals--the American politician. We look forward to seeing you!
Event address:
Pages a Bookstore
904 Manhattan Ave.
Manhattan Beach, CA 90266
Books:
$17.00
ISBN: 9781501157998
Availability: In Stock
Published: Scribner - November 6th, 2018
---