Meet Author Daniel Torday
This is a free event. Please RSVP using the link below.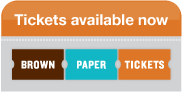 Bluegrass musician, former journalist and editor, and now PhD in English, Mark Brumfeld has arrived at his thirties with significant debt and no steady prospects. His girlfriend Cassiea punk bassist in an all-female band, who fled her Midwestern childhood for a new identityfinds work at a new media company. When Cassie refuses his marriage proposal, Mark leaves New York and returns to the basement of his childhood home in the Baltimore suburbs.
Desperate and humiliated, Mark begins to post a series of online video monologues that critique Baby Boomers and their powerful hold on the job market. But as his videos go viral, and while Cassie starts to build her career, Mark loses control of what he began, with consequences that ensnare them in a matter of national security.
Told through the perspectives of Mark, Cassie, and Marks mother, Julia, a child of the '60s whose life is more conventional than she ever imagined, "Boomer1" is timely, suspenseful, and in every line alert to the siren song of endless opportunity that beckons and beguiles all of us.
Daniel Torday is a two-time National Jewish Book Award recipient and winner of the 2017 Sami Rohr Choice Award for The "Last Flight of Poxl West". Torday's work has appeared in The New York Times, NPR, The Paris Review Daily, Esquire, and Tin House, and has been honored in both the Best American Short Stories and Best American Essays series. He is the Director of Creative Writing at Bryn Mawr College.
"Torday is a singular American writer with a big heart and a real love for the world. He has the rare gift for writing dynamic action scenes while being genuinely funny." George Saunders
Event address:
Pages a Bookstore
904 Manhattan Ave.
Manhattan Beach, CA 90266
Books:

$27.99
ISBN: 9781250191793
Availability: Out of Stock.
Published: St. Martin's Press - September 18th, 2018
---