Meet Author Barry Siegel
Thursday, November 14th - 7:00pm at Pages
{pages} is pleased to welcome author Barry Siegel as he discusses his new book Dreamers and Schemers: : How an Improbable Bid for the 1932 Olympics Transformed Los Angeles from Dusty Outpost to Global Metropolis
This is a free event but RSVPS (Tickets) are appreciated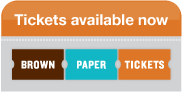 More about the book:
Dreamers and Schemers chronicles how Los Angeless pursuit and staging of the 1932 Olympic Games during the depths of the Great Depression helped fuel the citys transformation from a seedy frontier village to a world-famous metropolis. Leading that pursuit was the Prince of Realtors, William May (Billy) Garland, a prominent figure in early Los Angeles. In important respects, the story of Billy Garland is the story of Los Angeles. After arriving in Southern California in 1890, he and his allies drove much of the citys historic expansion in the first two decades of the twentieth century. Then, from 1920 to 1932, he directed the citys bid for the 1932 Olympic Games. Garlands quest to host the Olympics provides an unusually revealing window onto a particular time, place, and way of life. Reconstructing the narrative from Garlands visionary notion to its consequential aftermath, Barry Siegel shows how one mans grit and imagination made California history.

More about Barry Siegel: Barry Siegel, winner of the 2002 Pulitzer Prize for Feature Writing and the author of seven previous books, is a former national correspondent for the Los Angeles Times. He now directs the literary journalism program at UC Irvine.
Event address:
Pages a Bookstore
904 Manhattan Ave
Manhattan Beach, CA 90266