Meet the Author of "The Adaptive Investment Portfolio"
This event is free. Please RSVP using the link below.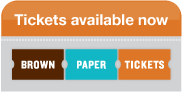 Since the 2008 global financial crisis, the worlds central banks have kept interest rates artificially low while simultaneously elevating global equity prices, real estate valuations, and debt. Faced with rising inflationary pressure, the Federal Reserve has recently hiked interest rates and embarked on a quantitative tightening policy. This suggests that the next ten years will not be as prosperous economically as the last. Investors must be able to adapt to the changing market conditions.
The shifting central bank policy, coupled with current geopolitical uncertainty, can add to the unpredictability of markets, causing some investors to take an emotional rather than a rational response to managing their portfolios. Oftentimes fear, greed, and risk cause us to make decisions that are not necessarily in our best interest.
While diversification is an important investment concept, being diversified between stocks, bonds, and cash alone may not be enough. A static buy and hold approach in a market that is increasingly dynamic is antiquated. Today, prudent risk management and capital preservation strategies are paramount to protecting investors long-term interests. Diversifying by investment style and across sectors, geographies, and asset classes can help insulate portfolios from market uncertainty and improve the potential for better outcomes.
Event address:
Pages a Bookstore
904 Manhattan Ave.
Manhattan Beach, CA 90266
Books:

$19.99
ISBN: 9781728845234
Availability: In Stock
Published: Independently Published - November 17th, 2018
---