Meet Artist Gary Sweeney "Manhattan Beach Memoir"
This event is free. Please RSVP using the link below.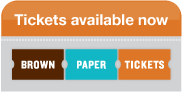 Gary Sweeney, a San Antonio-established artist known for his humorous text-based work and art installations throughout the U.S., will discuss his new book, Manhattan Beach Memoir: Artist Gary Sweeney Says Goodbye to His Childhood Home, based on his most popular art installation, A Manhattan Beach Memoir: 1945-2015. The book documents the installation at 320 35th Street in Manhattan Beach, CA, made as a tribute to his family as they owned and occupied the home for over 70 years. The site-specific installation pays homage to his upbringing, family and the Manhattan Beach of the past. The photography exhibit consisted of 112 large-scale graphics of personal family photos, which were printed on MDO plywood and covered the entire outside of the artists childhood home. The installation was featured in national and international publications, including the Daily Mail UK, People.com, ABC News, Dwell, Architecture Lab, and more.
The project was on display to the public during the entire month of February 2015, after which the photos were removed, and the home was replaced by a new development. The collection of photographs were originally taken by Mike Sweeney, Garys father. He took hundreds of pictures documenting family events and even built a dark room located in the upstairs of the home where he developed most of the photos. Gary selected images that tell a story of a family and a home across 70 years.
This project brings a moment in time back to life for a brief period as the face of South Bay continues to change and evolve, noted Sweeney. This book conveys my memoir to the house where memories were made and shared. Im grateful I can share just that with everyone.
Event address:
Pages a Bookstore
904 Manhattan Ave.
Manhattan Beach, CA 90266