Local Author Madeline Sharples Debuts Her New Novel
This is a free event and all are welcome. RSVPs are appreciated.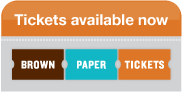 Please join us in welcoming back local author and store favorite Madeline Sharples as she debuts her new book Papa's Shoes.

Ira Schuman is determined to move his family out of their Polish shtetl to the hope and opportunities he's heard about in America. But along the way he faces the death of three of his four sons, a wife who does not have the same aspirations as his, and the birth of a daughter, Ava, conceived to make up for the loss of his boys. Ava grows up to be smart, beautiful, and very independent.

Besides having a feisty relationship with her overly-protective mother, Ava falls for the college man who directs her high school senior class play. With the news that she wants to marry a non-Jewish man, Ira realizes that his plan to assimilate in the new world has backfired. Should the young couple marry, he must decide whether to banish his daughter from his family or welcome them with open arms. Even though he won't attend their wedding, he makes her a pair of wedding shoes. In his mind, the shoes are simply a gift, not a peace offering.
Event address:
Pages a Bookstore
904 Manhattan Ave.
Manhattan Beach, CA 90266