Local Author Jill Willard In Conversation With the Authors of "The Feminine Revolution"
This is a ticketed event and ticket includes admission and a copy of The Feminine Revolution.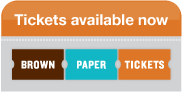 Please join us for a lively discussion with local author Jill Willard ("Intuitive Being") and the co-authors of "The Feminine Revolution," Amy Stanton and Catherine Connors.
We talk a lot about how the future is - or should be - female. But wouldn't a truly female future be a feminine one - that is, one that actually embraces and celebrates all of the complicated, amazing things that characterize us as women? If were going claim our female power and light the world with our ideas and our innovations and our leadership, shouldn't that power that incredible, infinite, electric power be feminine?
Feminine traits such as sensitivity, emotionality, and attention to intuition were once dismissed or disparaged as weak. We want to reclaim them as powerful strengths that they are.
Challenging old and outdated perceptions that feminine traits and qualities are weaknesses, The Feminine Revolution revisits those characteristics to show how they are powerful assets that should be embraced rather than maligned. With an upbeat blend of self-help and fresh analysis, The Feminine Revolution reboots femininity for the modern woman and gives her the tools to explore the full range of her powers.
Each chapter starts with a story about Amys and Catherines experiences in confronting a feminine quality or trait traditionally perceived as weak and then digs into the history and contemporary assumptions before re-framing the quality or trait in question. They provide tools and ideas for how to implement the practice of integrating the feminine quality in your life, allowing you to tap into your feminine superpowers for a happier, more authentic life.
Event address:
Pages a Bookstore
904 Manhattan Ave.
Manhattan Beach, CA 90266