Christina Alger in Conversation with Janelle Brown
Christina Alger in Conversation with Janelle Brown
Friday, July 20th at 11:30am
Lunch Options with Kale and Coconuts (see below)
Tickets: $50 (includes lunch and The Bankers Wife)
$67 (includes lunch and The Bankers Wife and Watch Me Disappear)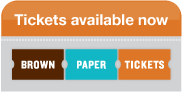 About The Banker's Wife: On an early morning in November, a couple boards a private plane bound for Geneva, flying into a storm. Soon after, it simply drops off the radar, and its wreckage is later uncovered in the Alps. Among the disappeared is Matthew Lerner, a banking insider at Swiss United, a powerful offshore bank. His young widow, Annabel, is left grappling with the secrets he left behind, including an encrypted laptop and a shady client list. As she begins a desperate search for answers, she determines that Matthew's death was no accident, and that she is now in the crosshairs of his powerful enemies.
Meanwhile, ambitious society journalist Marina Tourneau has finally landed at the top. Now that she's engaged to Grant Ellis, she will stop writing about powerful families and finally be a part of one. Her entry into the upper echelons of New York's social scene is more appealing than any article could ever be, but, after the death of her mentor, she agrees to dig into one more story. While looking into Swiss United, Marina uncovers information that implicates some of the most powerful men in the financial world, including some who are too close to home. The story could also be the answer to Annabel's heartbreaking search–if Marina chooses to publish it.
The Banker's Wife is both a high-stakes thriller and an inside look at the personal lives in the intriguing world of finance, introducing Cristina Alger as a powerful new voice in the genre.
About Watch Me Disappear: It's been a year since Billie Flanagan--a Berkeley mom with an enviable life--went on a solo hike in Desolation Wilderness and vanished from the trail. Her body was never found, just a shattered cellphone and a solitary hiking boot. Her husband and teenage daughter have been coping with Billie's death the best they can: Jonathan drinks as he works on a loving memoir about his marriage; Olive grows remote, from both her father and her friends at the all-girls school she attends.
But then Olive starts having strange visions of her mother, still alive. Jonathan worries about Olive's emotional stability, until he starts unearthing secrets from Billie's past that bring into question everything he thought he understood about his wife. Who was the woman he knew as Billie Flanagan?
Together, Olive and Jonathan embark on a quest for the truth--about Billie, but also about themselves, learning, in the process, about all the ways that love can distort what we choose to see. Janelle Brown's insights into the dynamics of intimate relationships will make you question the stories you tell yourself about the people you love, while her nervy storytelling will keep you guessing until the very last page.
Lunch:
Lunch will be catered by Kale and Coconuts. When you purchase your ticket, there will be three lunch options to choose from. To ensure your choice is available, please purchase no later than Friday, July 13th. This event is designed for people taking a quick break for lunch. The lunches are boxed and can be eaten on your lap.
The choices are:
Grilled Chicken and Peach Salad with Creamy Maple Tahini Dressing
BBQ Chicken Salad Wrap with BBQ Aioli & Greek Yogurt Ranch
Mediterranean Chickpea & Feta Wrap
Dessert is Almond Butter Chocolate Chip Brownies and we will provide refreshments.
Event date:
Friday, July 20, 2018 - 11:30am
Event address:
Manhattan Beach, CA 90266