Book Talk and Lunch with Meredith May
Tuesday, September 10th - 11:00am at The Cook's Garden in Venice
Please join us for a very special event with the author of The Honey Bus, Meredith May, at the The Cook's Garden by Home Grown Edible Landscapes (HGEL) in Venice. Light refreshments will be provided by Karen Carbone of @whatskarencooking. Garden and book talk will be followed by an optional lunch with the author next door at the Neighbor restaurant.
Tickets are available for both the book talk in the garden and the luncheon. There will be limited seating at the author luncheon so please get your tickets early!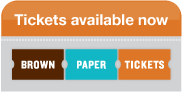 Meredith May recalls the first time a honeybee crawled on her arm. She was five years old, her parents had recently split and suddenly she found herself in the care of her grandfather, an eccentric beekeeper who made honey in a rusty old military bus in the yard. That first close encounter was at once terrifying and exhilarating for May, and in that moment she discovered that everything she needed to know about life and family was right before her eyes, in the secret world of bees. May turned to her grandfather and the art of beekeeping as an escape from her troubled reality. Her mother had receded into a volatile cycle of neurosis and despair and spent most days locked away in the bedroom.
It was during this pivotal time in May's childhood that she learned to take care of herself, forged an unbreakable bond with her grandfather and opened her eyes to the magic and wisdom of nature. The bees became a guiding force in May's life, teaching her about family and community, loyalty and survival and the unequivocal relationship between a mother and her child.

About the author: Meredith May spent sixteen years at the San Francisco Chronicle, where her narrative reporting won the PEN USA Literary Award for Journalism and was short-listed for the Pulitzer Prize. She is coauthor of I, Who Did Not Die and is a fifth-generation beekeeper. She lives in San Francisco, where she keeps several hives in a community garden.
Parking Information: There is two hour street parking and valet parking. Please refer to the Abbott Kinney Blvd website for more information. The lot closest to the event it located at 1011 Electric Ave.
Event address:
The Cook's Garden
1033 Abott Kinney Blvd.
Venice, CA 90291